Since 1979: Our History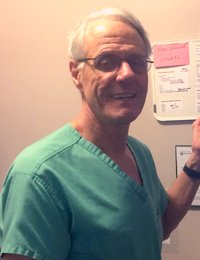 Shiloh Veterinary Hospital was established in 1979 by Dr. Thomas Schaeberle. His vision was to establish a facility where clients and their four-legged family members could receive quality care in a friendly environment. In 1987, he opened the hospital we now know in Weiglestown. His dream to expand the hospital was fulfilled when we opened our second hospital in Manchester in February 2008. Dr. Schaeberle retired in 2021, and he is dearly missed by us all!
In 1987 we received our accreditation as a member of AAHA. We are one of less than 12 % of North American veterinary hospitals with this accreditation. AAHA accreditation means that we meet strict standards for excellence in over 400 areas of patient care. Our facility is regularly inspected by AAHA. Members must meet the highest standards in the delivery of professional pet care. Only three hospitals in York County currently hold this accreditation!
Our mission is to provide compassionate, high-quality care for our patients and their families through advanced diagnostics and treatments, continuing staff training, and most importantly, education for our clients so that they can make informed decisions regarding their pet's health care.
Our Promise To You:
We will treat you and your pet gently, honestly and with respect.
We will recommend and offer the best care for your pet
We will continue to expand our knowledge of diagnostic and treatment options.
We Also Offer:
A state of the art facility.
Written report cards after each visit.
A written comprehensive health care plan for each pet.
Staff with years of experience.
A positive approach to preventive health care.
Attention to quality of life issues.
Pain assessment and management.
In addition to making sure every patient is as comfortable as possible, we make a commitment to the highest quality medical, dental and surgical care. This is reflected by the use of the most up to date diagnostics and therapeutic techniques – from ultrasound to digital radiographs.
In February 2008, we opened our Shiloh Veterinary Hospital East location at 110 Morgan Lane. We embarked on designing and building a new state-of-the-art facility. The hospital was designed with clients and patients in mind – making pets and their people feel comfortable, while at the same time allowing the doctors and staff to practice the type of medicine our four-legged family members deserve.
We are a full-service American Animal Hospital Association (AAHA) accredited facility. AAHA accredits veterinary hospitals based on a list of nearly 1000 standards of care. Only about 12% of veterinary facilities in the United States are AAHA accredited.
Our Patients:
We care for dogs, cat, some pocket pets, and some reptiles. Please give us a call to see if we at Shiloh Veterinary Hospital can cater to your pet, furry or not so furry!