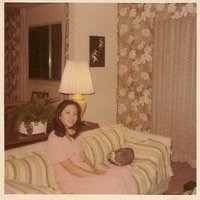 Could Your Dog Use A Professional Massage?
At Shiloh Veterinary Hospital, we offer canine massage — an effective therapy with benefits very similar to massage for people!
Who Performs Canine Massage?
That would be Kelly Pyott-Wilson, CVT, NCCMT. Kelly has been a certified technician here at Shiloh for 10 years, roughly eight of which have been spent in the physical therapy program. Here at Shiloh, she learned the basics of physical therapy, laser therapy, and basic massage techniques from our Dr. Owings, DVM, CCRP. In the last year, Kelly attended Canis Bodyworks's accredited Canine Massage program where she learned advanced massage techniques and earned her national canine massage certification.
What Is Canine Massage?
Canine massage is a therapy with benefits very similar to massage for people. In a nutshell, this means that it helps to heal injured tissues, increase circulation, decrease blood pressure, boost the immune system, controls pain, improve joint and muscle health, and so much more! Massage can look very different from pet to pet depending on their needs and tolerance of touch and pressure, but the goal of gentle healing is always the same.
Which Location Is Offering Massage?
For the time being, Canine Massage will exclusively be offered by Kelly at Shiloh Veterinary East, our Manchester location.
When And How Can I Schedule My Dog's Visit?
Canine massage appointments are currently being offered Tuesday afternoons and evenings and Thursday mornings, but this may be subject to change, so please give us a call to find all of our current openings.
If you are interested in canine massage, call us today. We will begin with a consultation with Dr. Owings, DVM, CCRP, who will assess your pet with a full exam. From there, she will recommend a plan that will best benefit your pet's needs. If canine massage is right for your pet, she and Kelly will work together to discuss and address any and all concerns.