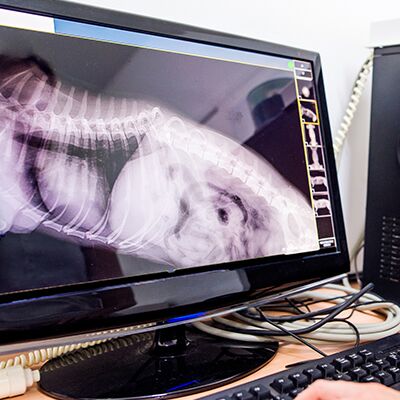 At Shiloh Veterinary Hospital, we use x-rays as a means to diagnose possible problems and to detect issues before they become serious. X-rays provide valuable information about a pet's:
Bones

Stomach

Colon

Intestines

Lungs

Heart

Prostate

Bladder

And more
We proudly offer digital radiology (x-rays that are digital instead of on film), a state-of-the-art technology that uses less radiation and helps us provide you with a quicker diagnosis for your pet. To avoid blurry images, pets need to be still during the process and, in some instances, sedation or short-acting general anesthesia may be used.
For any questions about radiology, please call us at 717-850-4991.