Visiting us for the first time? Fill out our Fear-Free questionnaire!
Fear Free Pre-Visit Questionnaire
We Are Fear-Free Focused at Shiloh Veterinary Hospital!
We know pets can be afraid of going to the vet, just like we can be nervous about going to the doctor. But unlike when we see our doctor, pets don't always understand that we are there to help. The fear, anxiety, and stress they feel in situations they don't understand can be crippling and create lasting memories, even if nothing physically painful happens, that make every visit more difficult than the last. We are working hard at SVH to make this stress a thing of the past for our patients, and we're proud to say that over 90% of our team members are Fear Free Certified!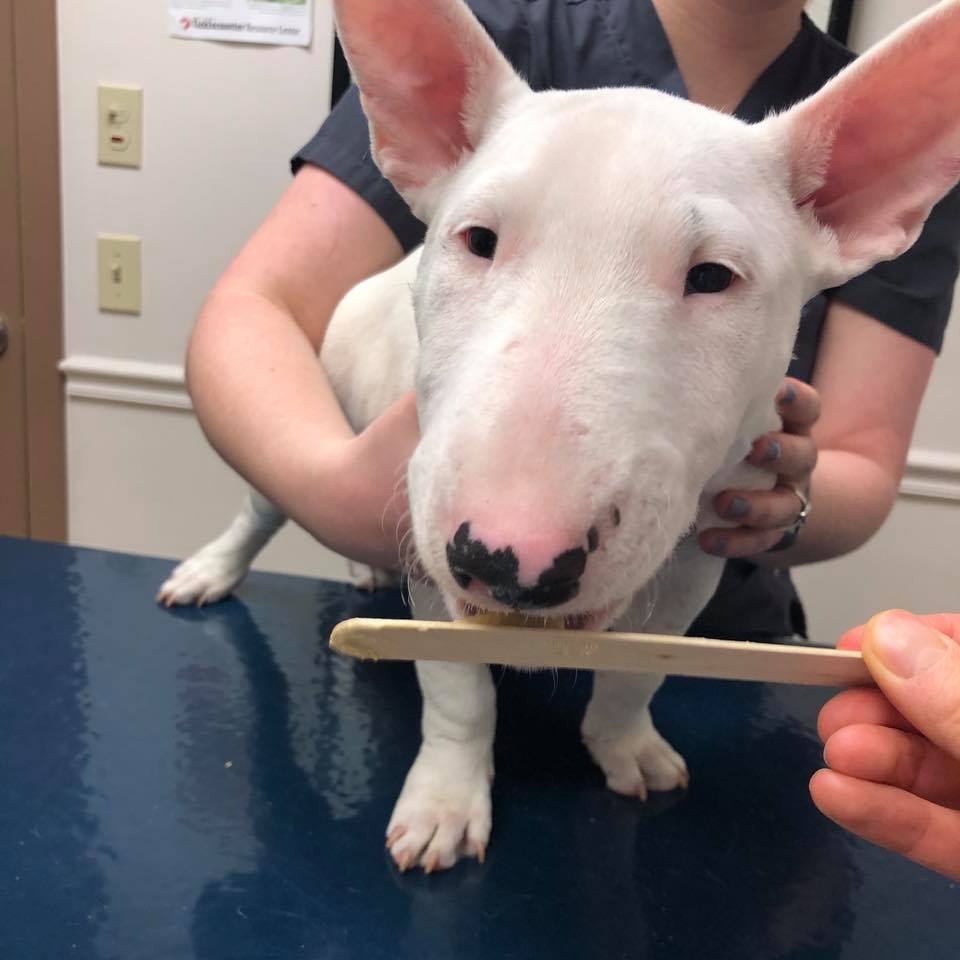 What Changes Have Been Made?
At SVH, we work every day to make our patients' emotional comfort a priority. We switched our uniform colors to subtle grays for our team and light blue coats for the doctors – the "white coat effect" is intensified in animals, as research has shown that the color white appears blindingly bright to them, potentially contributing to their fear, anxiety, and stress.
We have added speakers to our exam rooms and treatment area, and we play quiet, soothing instrumental music, which has been shown to help dogs and cats relax. We also use calming pheromones – Feliway for cats and Adaptil for dogs – in the form of plug-in diffusers, sprayed towels to cover cat carriers and exam tables, and bandanas we offer at check-in. You'll notice we have a variety of delicious treats to offer your pets during their visits, so make sure they're hungry for their visit and let them eat while we work – often they'll be so excited about the snacks that they barely notice us doing our jobs!
We also listen carefully to the cues your pets are giving us. That means all of our team members are highly sensitive to animals' body language and are trained to understand when a patient is feeling scared or anxious even if they outwardly seem quiet and calm. We don't push our patients past their tolerance and we don't forcibly restrain them unless absolutely necessary for safety or urgent medical needs. Check out the links below for blog posts from our team on what you can do to make your pet's visit as Fear Free as possible!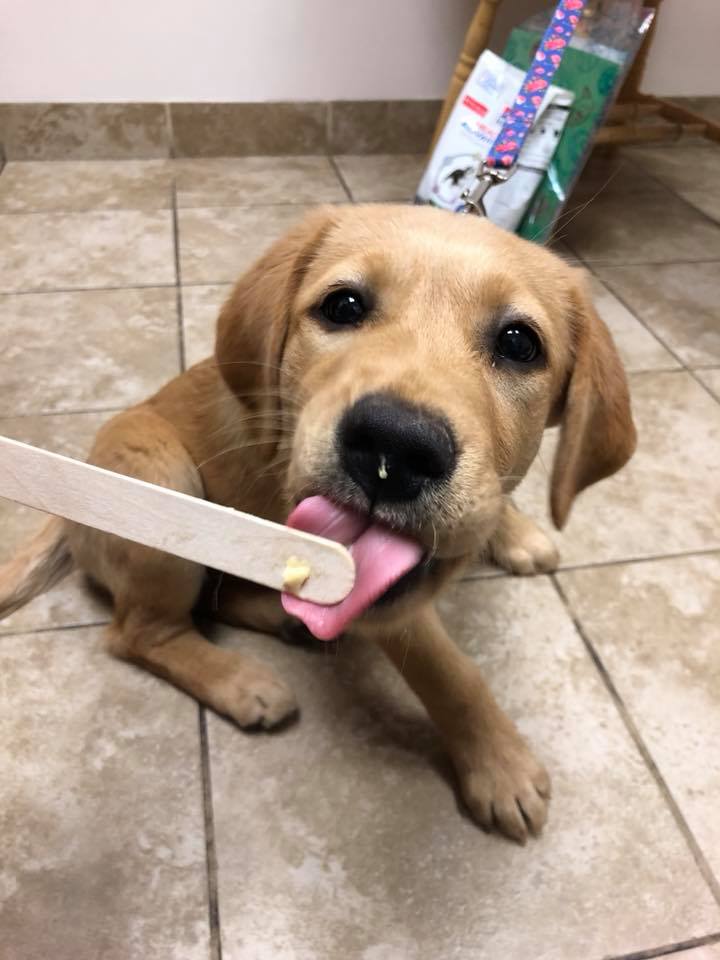 We're Here for Your Pets.
We love our clients and their pets, and as pet owners ourselves, we know how hard it is to see the animals we love be scared or panic when we are just trying to get them help. Being Fear Free focused also helps us do our jobs better – when our patients are relaxed, we can better fulfill our mission of providing compassionate, high-quality care for them and for you through advanced diagnostics and the most up-to-date treatment. We know your pets are cherished family members, and we love our work even more knowing we did all we could to make them feel comfortable and loved.
Looking for more information? Check out the links below for our best tips for Fear Free visits for cats and dogs, notes from our team, and how to be Fear Free at home!
For more information on Fear Free Certification, click here. If you have any questions, do not hesitate to contact us at either of our convenient locations.