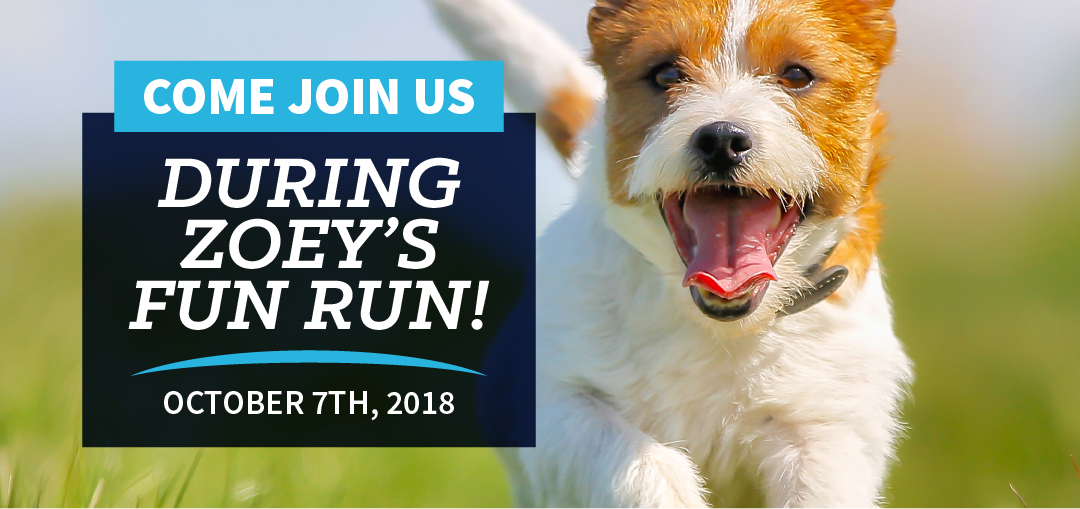 Zoey's Fun Run – October 7, 2018
Zoey's Fun Run is a community event that raises money for Zoey's Fund, which assists pet parents in York County who are in financial need. This annual event will be held on Sunday, October 7 at John Rudy Park.
Every year, many pet owners who cannot afford medical care for their fur pals have to make incredibly difficult financial decisions—Zoey's Fun Run helps place these pet owners in better positions to provide care for their pets. Along with the race, there will also be other fun events, including:
A pet blessing
A memorial bubble release
Vendors
Prizes for the best-dressed dog
And more!
Shiloh Veterinary Hospital will be on hand for this great event, and we hope to see you all there! We will have a booth onsite with free goodies, and we are also the main Best in Show sponsor for the race! For more information and to register for Zoey's Fun Run, head over to their website today.
We can't wait for the race and we hope to see you all there!