Do you have a genuine passion for strengthening the human-animal bond by helping owners to care for their pets by providing the very best veterinary care and education? Shiloh Veterinary Hospital (Voted the Best Veterinary Hospital in York, 4 years in a row) has immediate part-time openings for a Veterinary Client Care Specialists (Receptionist). This The qualified applicant will be trained as a phone room receptionist, and a front desk receptionist.
About the position: Part-Time $10.00 to $10.50 hour starting based upon previous experience After a few weeks of training you would be given a fixed (set) schedule consisting of afternoons (12-6 pm), evenings (4-8 pm), mornings (7-12 pm), and every other Saturday (7 am to 1 pm).You would be required to work primarily at 110 Morgan Lane, York PA 17406 but may be required to work at 2401 Emigs Mill Road, Dover PA 17315.
Responsibilities include (but are not limited to)
Answering phones and greeting clients.
Typing concise notes while you are listening to clients.
Scheduling appointments.
Explaining payment options and processing payments.
Educating clients about the value of proper pet care including vaccines, nutrition, preventative exams and tests..
Cleaning up after pets.
Expressing empathy and concern for pets and humans at all times.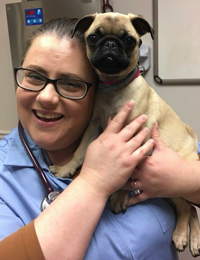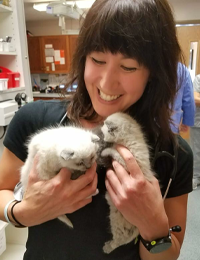 The qualified candidate will. . . Be outgoing and personable. Have excellent communication skills (including verbal, auditory, and written). Have excellent grammar and typing skills (typos in your resume will disqualify you). Speak professionally and have awesome phone skills. Be a skilled at using a computer and keyboard. Speed and accuracy is a must! Be able to stoop, bend, and stretch, and is able to lift 30 pounds unassisted. Be proficient at multitasking and prioritizing. Have an acute attention to detail. Possess good math skills. Please Note the following: ** Part of the review process will require the applicant take a typing test as well has a phone skills test. ** ** If a job offer is extended, the applicant will be required to provide personal and professional references, agree to having a background check conducted, as well as submit to a drug exam. **Salary: $10.00 hour to start.
Benefits Include:
401K Plan for part and full time employees
Generous staff discounts
Continuing education
Job Type: Full-time
Salary: $10.00 /hour
Application Questions
How many years of Phone Answering and Dictation experience do you have?
How many years of Receptionist experience do you have?
Have you completed the following level of education: High school or equivalent?
Are you willing to undergo a background check, in accordance with local law/regulations?
Do you reside in York County?
Please email all completed applications to michael.warren@myshilohvet.com
Job offers contingent upon drug screen and criminal background check.